Services
We offer services and treatment plans tailored to meet your unique hearing needs. From comprehensive evaluations to custom hearing aid fittings, our staff combines years of experience with state-of-the-art technology to find the best solution for you.
Hearing Tests
Hearing Testing and Evaluations
Choosing the right hearing aid starts with a clear understanding of your unique hearing loss needs. Our advanced testing procedures accurately identify whether or not you have hearing loss and measure the type and severity.
This service begins with a hearing test. Most patients arrive at the clinic needing answers to one or more hearing problems. An evaluation can involve an examination by an ENT (otolaryngologist) or an audiologist or both. Evaluations include checking your ability to hear but also physically checking the outer, middle and inner ear.
More on Diagnostic Audiologic Evaluation
Montezuma Hearing Clinic conducts industrial hearing tests for companies who recommend periodic hearing tests for their employees. Tests are done at the employer and results are provided. The service also includes advice on hearing protection and how to choose the right product for each employee.
More on Industrial Hearing Screening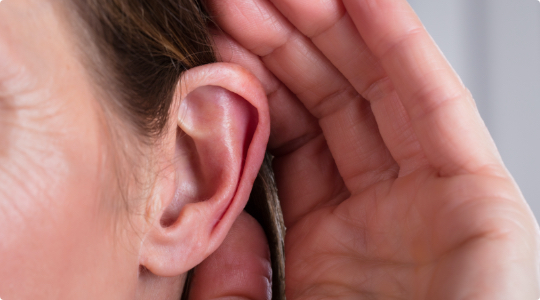 Online Hearing Test
Think You Might Have Hearing Loss?
Take our free, 5-minute online test to get a better understanding of your hearing health. It can determine if a professional screening is right for you.
Our Process
Finding the Perfect Match.
Hearing loss looks different for everyone, and as a result, there are a number of hearing aid varieties on the market. Through careful evaluations and custom fittings, we'll help you find the best device for your hearing loss needs.
Hearing Aid Services
We Service Your Devices
From hearing aid screening, selection and fittings, to ongoing maintenance and repairs – we offer a wide range of services to keep your hearing aids performing their best.
After a hearing test, the results are discussed with our doctor. A hearing aid could be recommended. There are many to choose from and we help patients choose the right style and size for their needs. Hearing aids are electronic marvels today, with advanced technology to offer clear hearing in any noisy situation.
More on Evaluation for Hearing Aids
Once you have chosen the correct hearing aid, we will fit and test it under several conditions. Each device s given a custom fit and patients will be shown all aspects of their units. We are not done until you are completely satisfied with the fit, function and use of each hearing aid. We have several brands and many styles to choose from. You will be shown how to care for the device and keep it working perfectly.
More on Hearing Aid Dispensing and Fitting
Every electronic device needs maintenance. Sometimes they need repairs. The tiny wires and other parts inside a hearing device can break or come loose with use. Technicians at Montezuma Hearing Clinic will check your hearing aid and can make repairs or adjustments in the office. Sometimes, the hearing aid will be sent to a larger service center. Either way, we can keep your unit in top condition.
More on Hearing Aid Repair and Maintenance
Live speech mapping uses advanced technology to make fitting appointments more interactive and accurate, helping optimize your hearing aids for your specific needs. It can cut down on "trial and error" and reduce the number of office visits needed for adjustments.
More on Live Speech Mapping